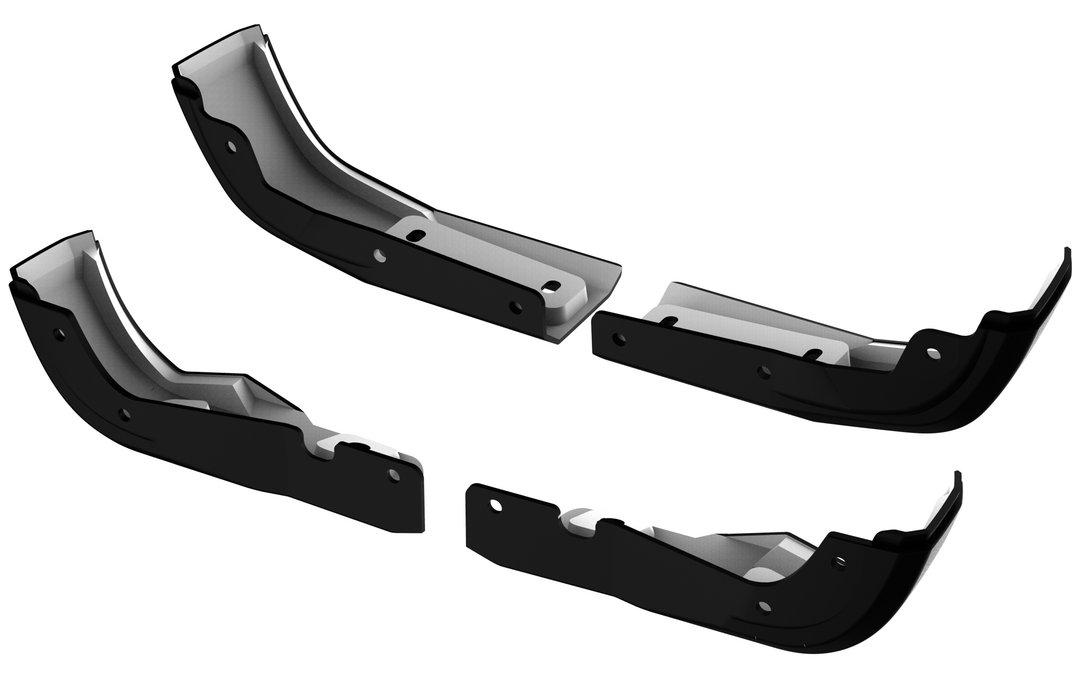 Truck Hardware

Finishing Caps
Options
---
Truck Hardware Finishing Caps allow you to replace the integrated OEM molded splash guards with a cap that maintains the OEM appearance. The Finishing Caps are also designed to support and enhance the installation of Truck Hardware Gatorback CR Series mudflaps.
With the release of the 2019 GMC Sierra 1500, Truck Hardware was presented with a new challenge. The OEM splash guards were designed around the OEM fender flares, which made it impossible to remove the OEM splash guards, without leaving the end of the flares open and unfinished. The OEM splash guards also prevented installing the Gatorback mudflaps properly, and end up with something that looked good. The Finishing Caps solve this problem.
Designed for use with our Gatorback/Razorback CR Series Mud Flap Kits
Kit includes front and rear end caps
Made from composite polyurethane
Matte black painted finish
Patent pending
---
FC001K Fits
Note: Unless otherwise specified, fitment is based on stock unmodified vehicle.